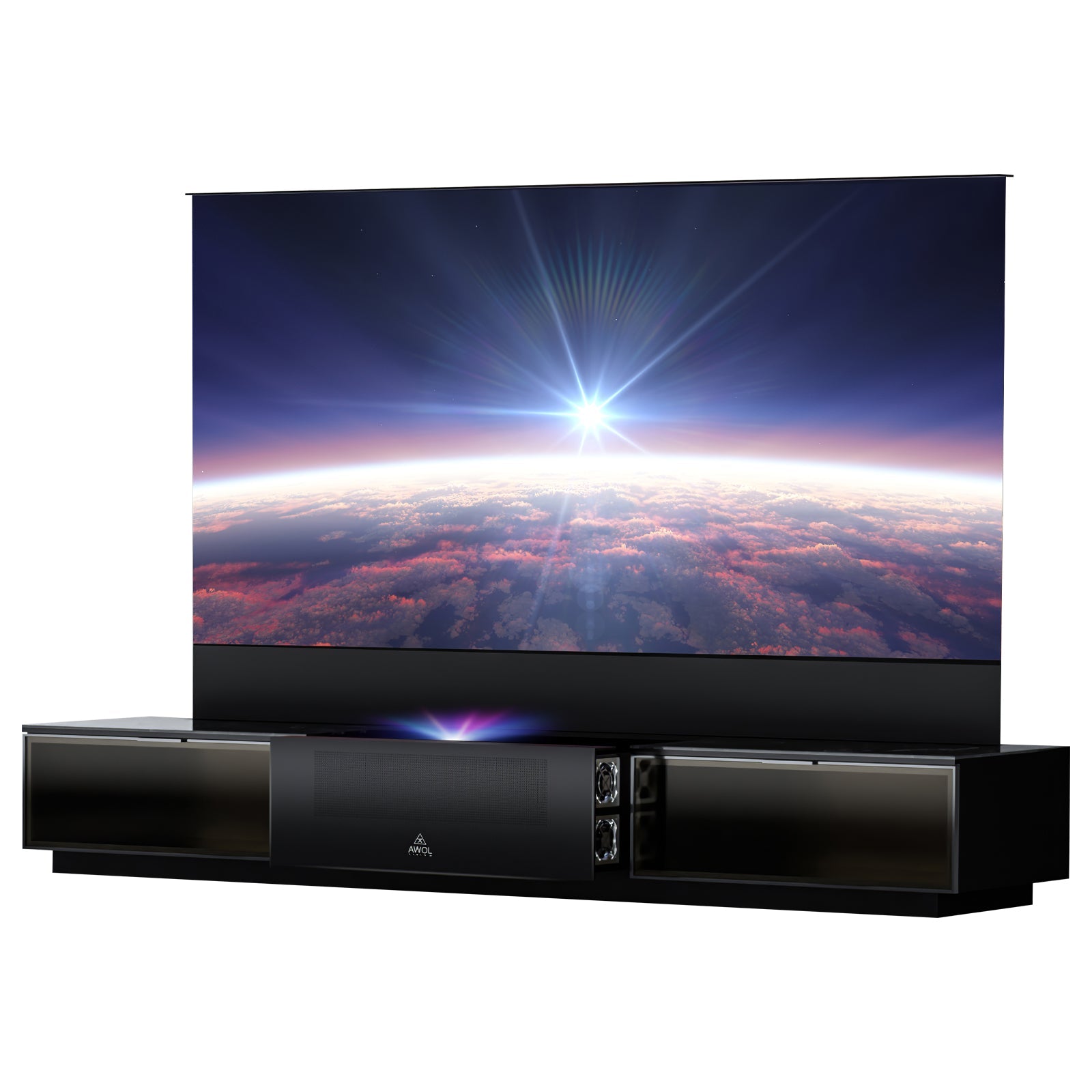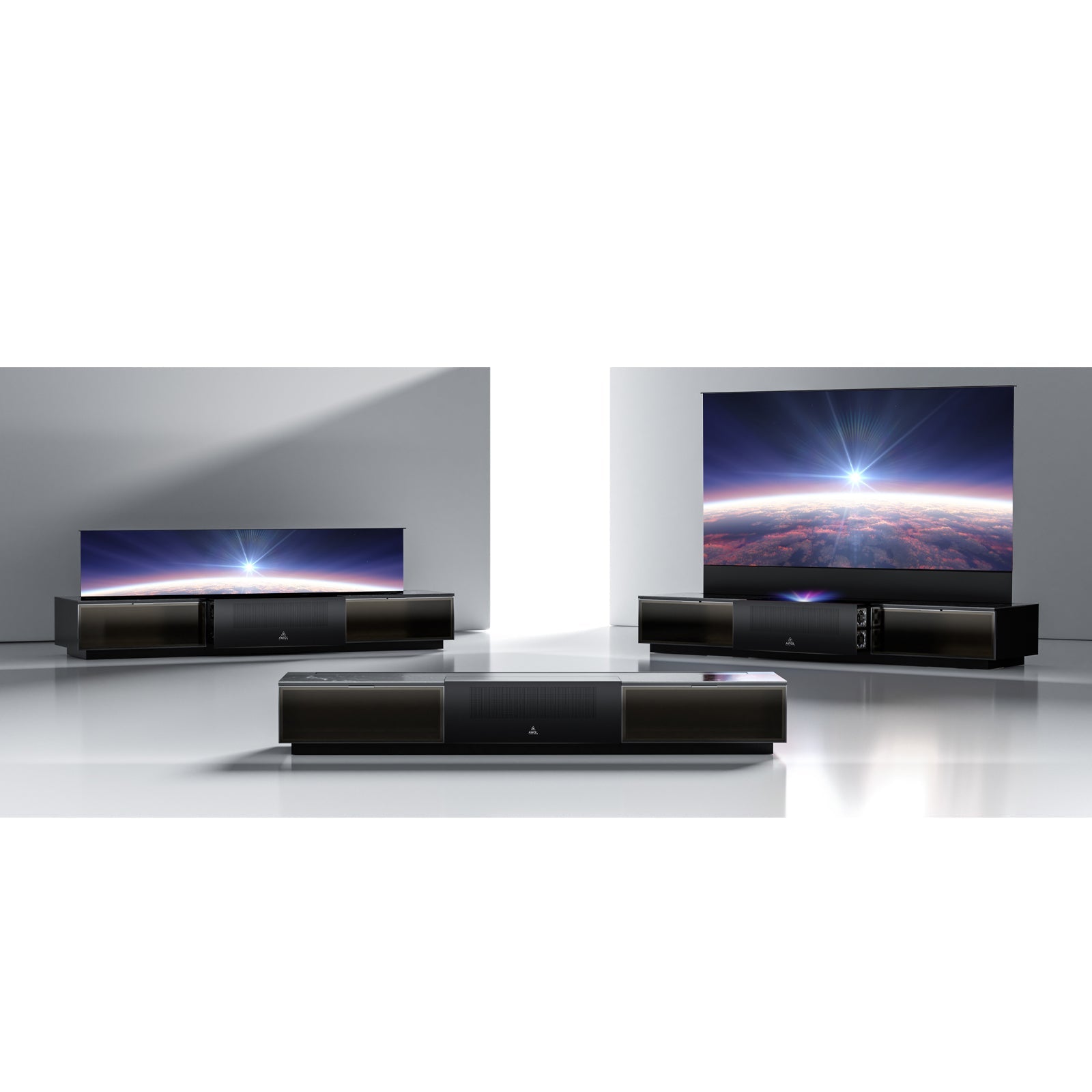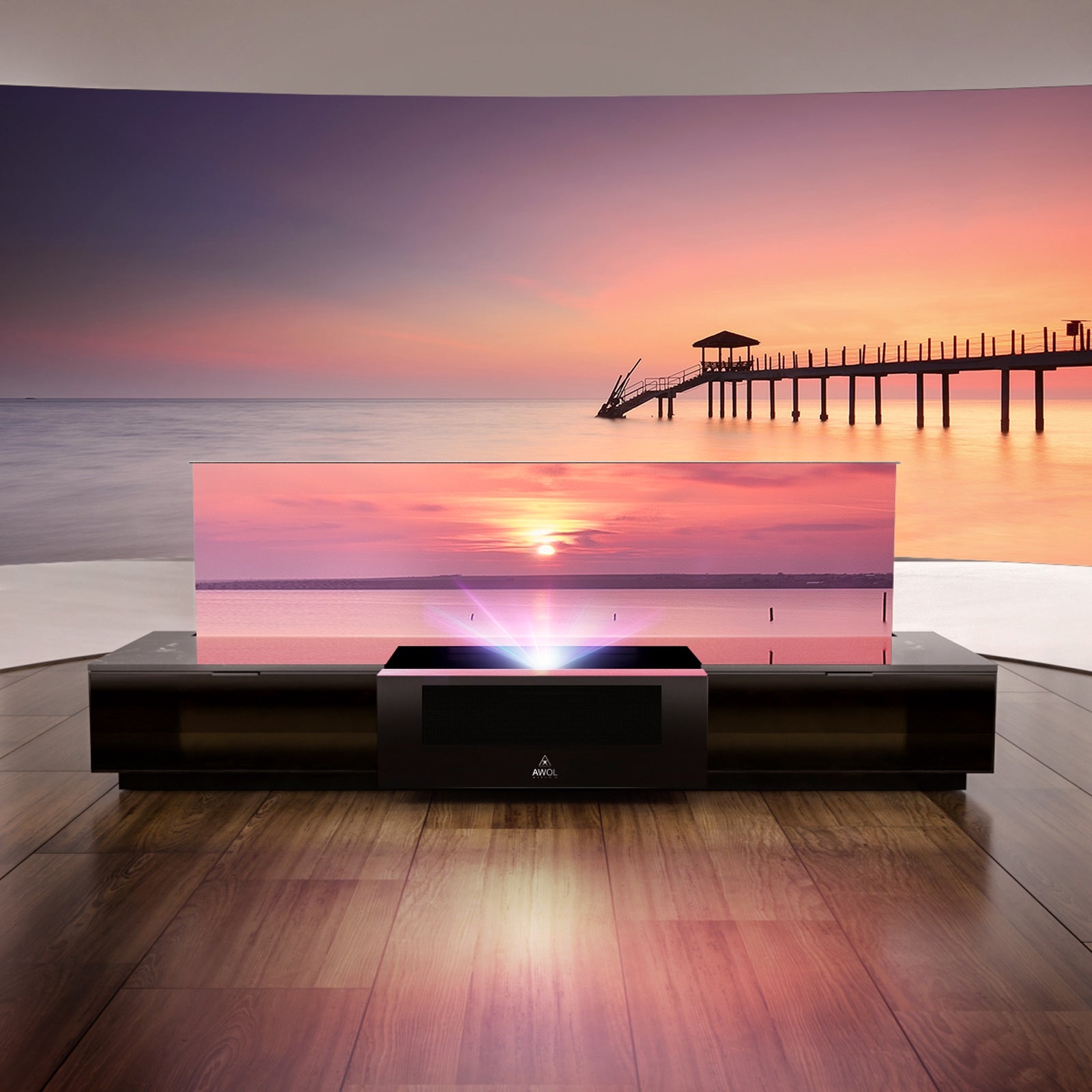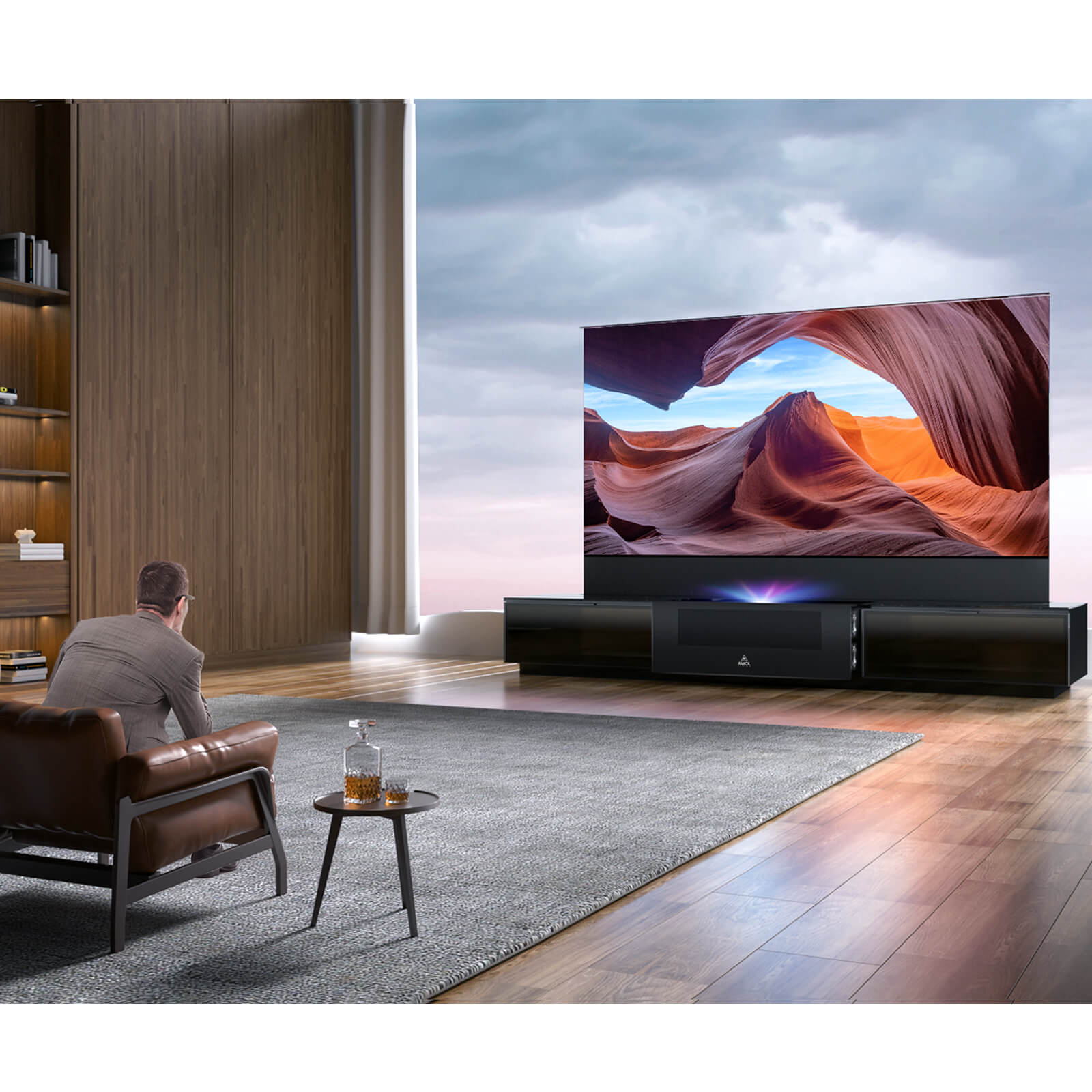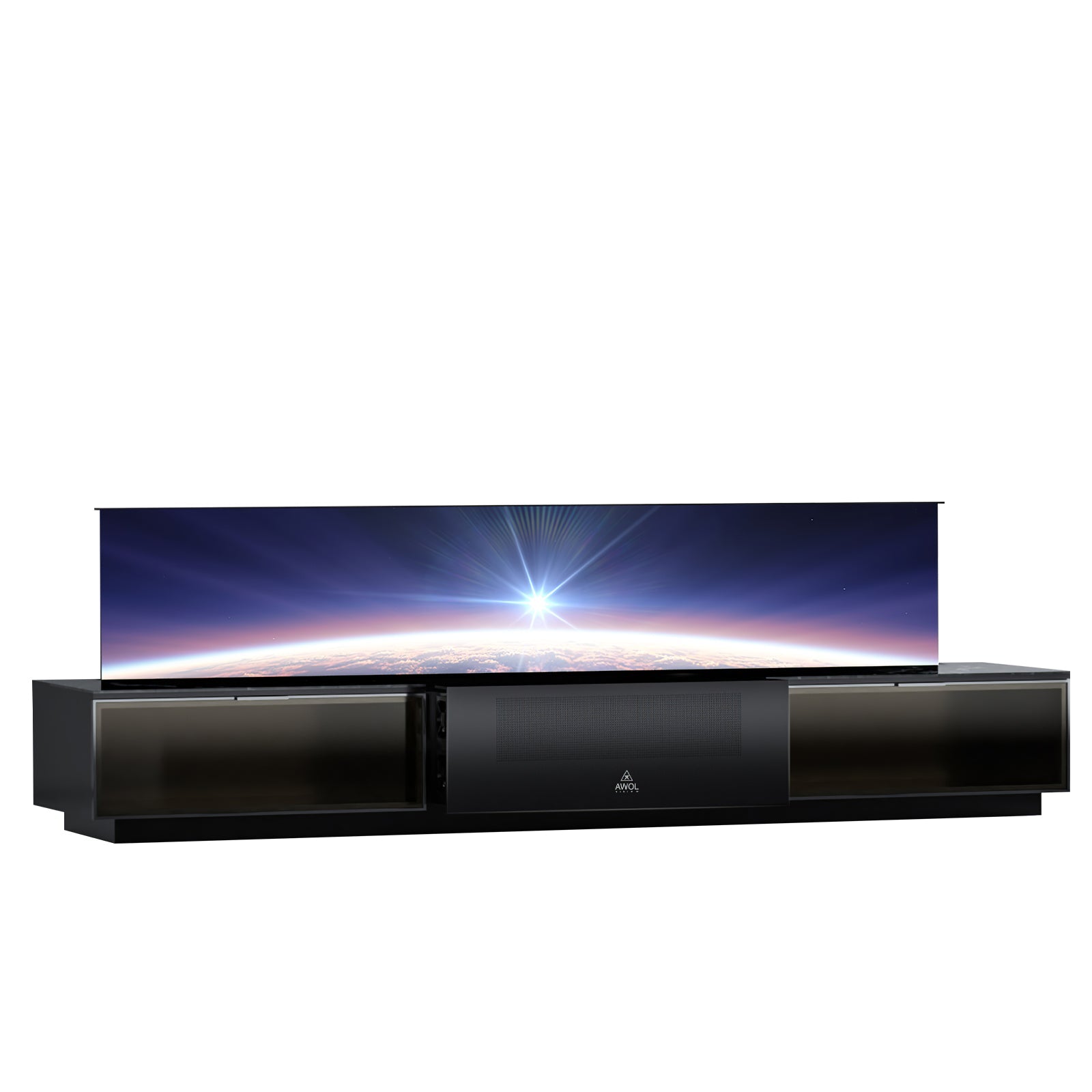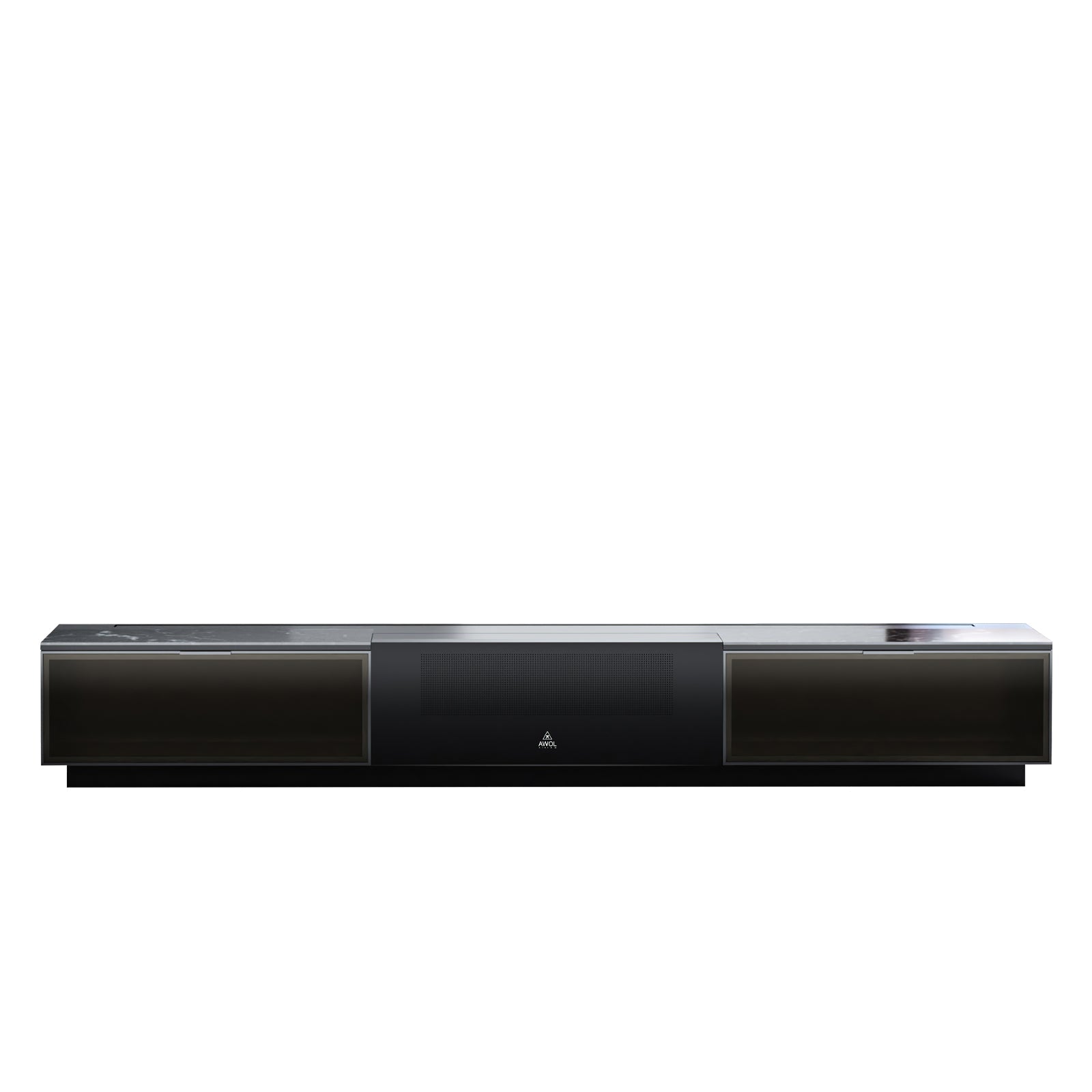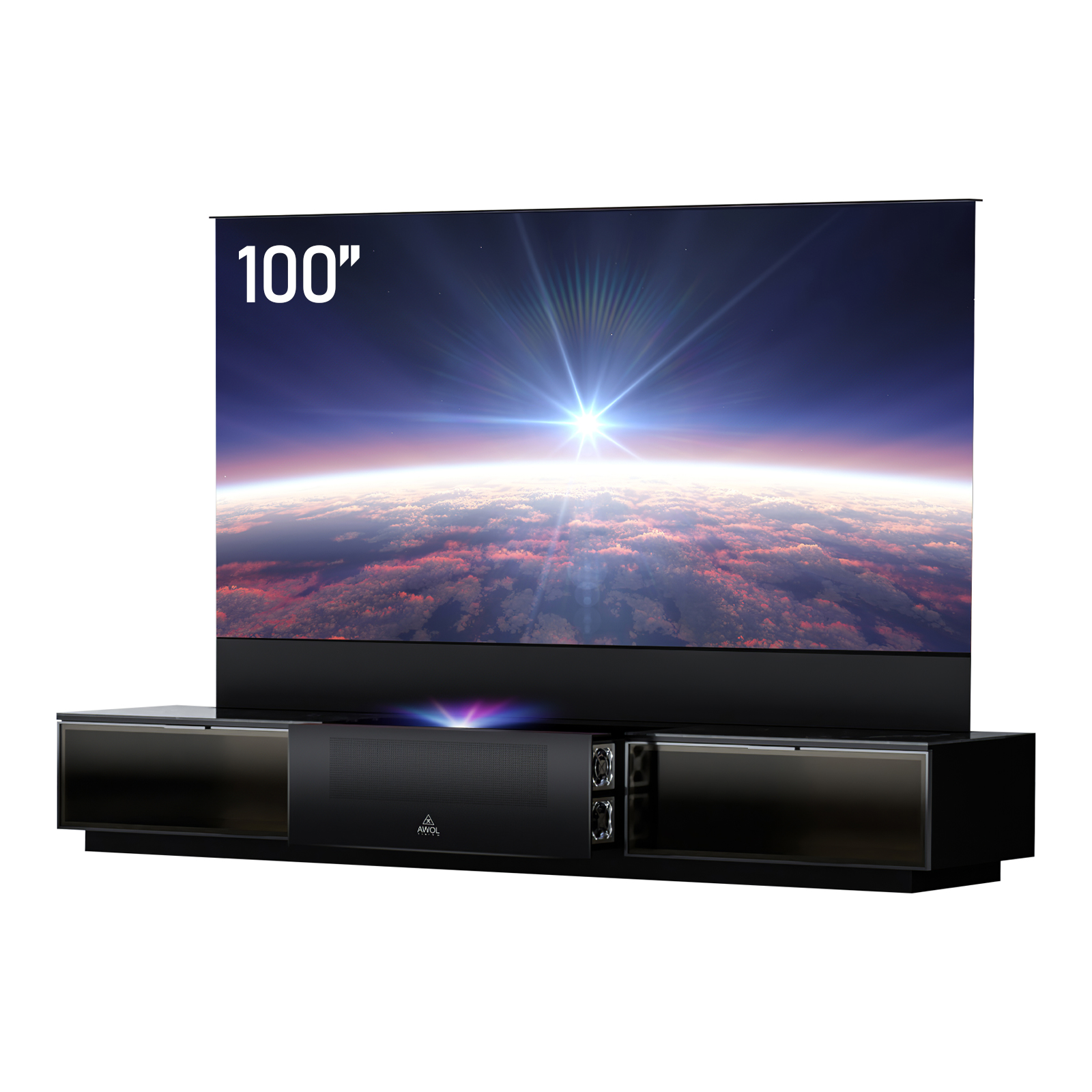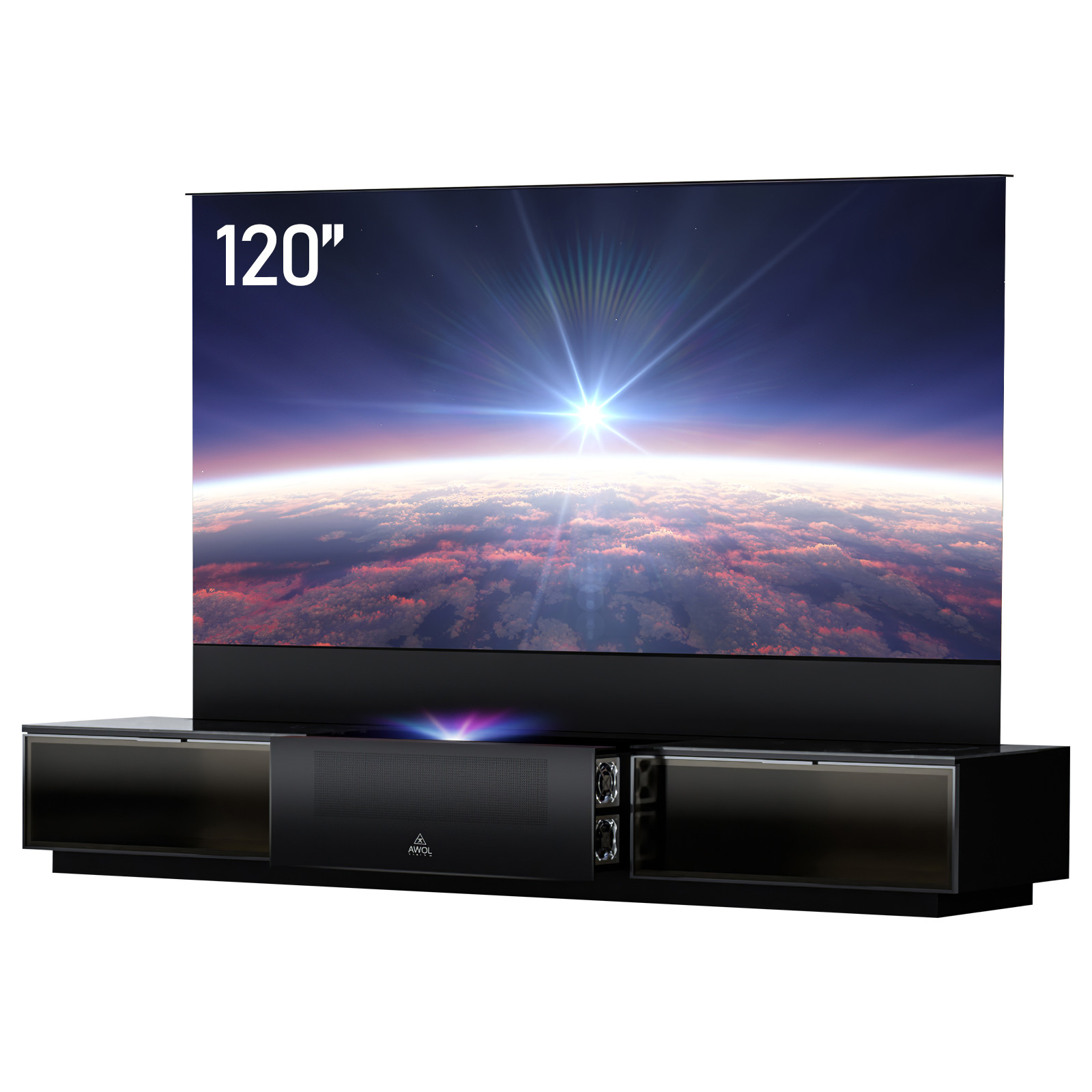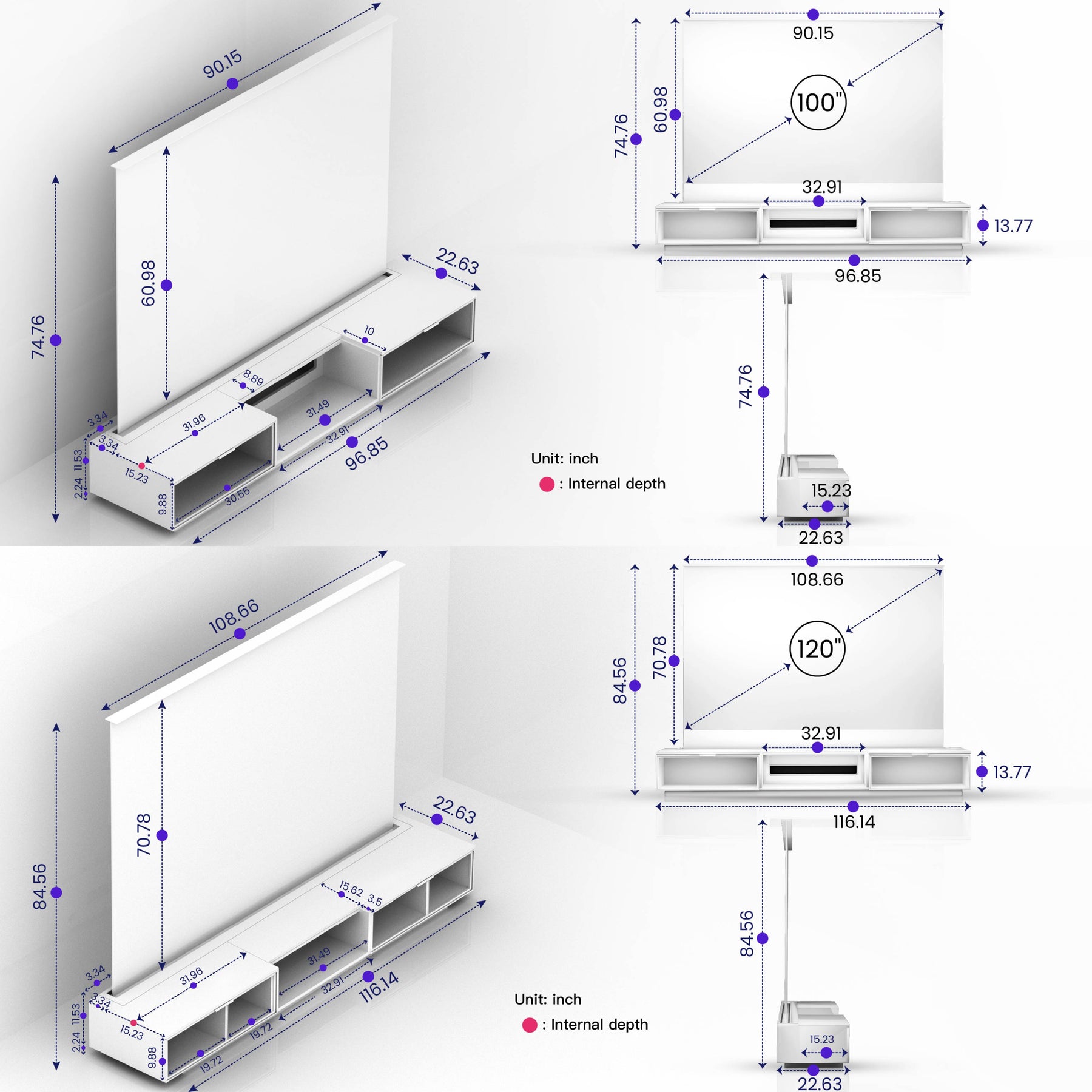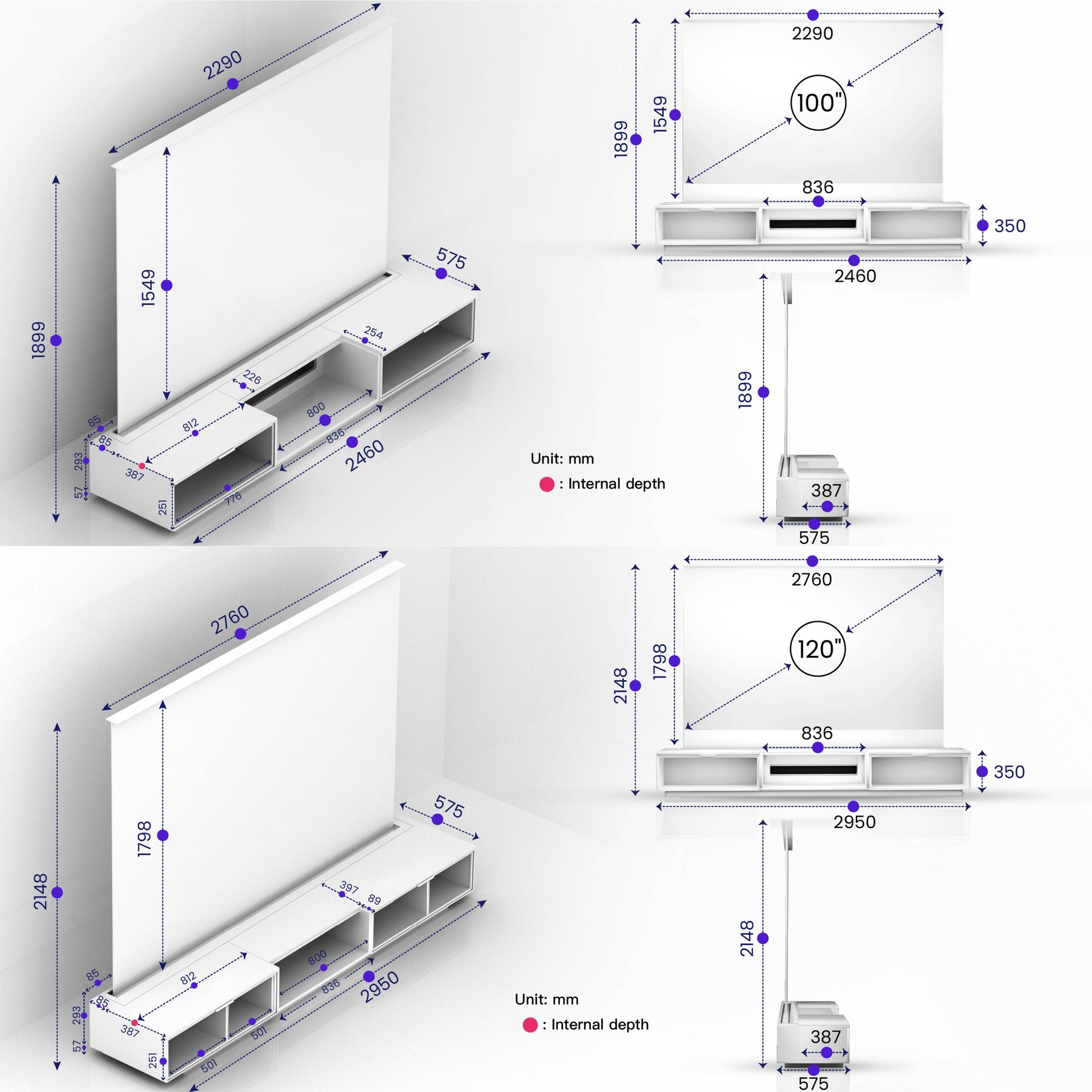 100''-120'' Vanish Laser TV
NO.1 Rollable Laser TV solution in the world
Appears and disappears at your command.
Modular Design (What's Included)
This device consists of 3 parts

Projection TV: LTV-3500
Motorized rollable screen
Smart cabinet
Express delivery in 5 boxes.

Modular and segmented design allows you to enter any ordinary elevator even in an apartment, supports on-site DIY installation and easy customization needs.

Cinematic 3D display

With active shutter DLP-Link 3D glasses, you can immerse yourself in a completely new world with AWOL VISION and insert a 3D Blu-ray at home to experience three-dimensional films.

MEMC technology

With MEMC technology, AWOL Vision delivers smooth content and transitions. Fast-moving images are clear, which is ideal for watching sports and action movies. Witness your favorite team's victory in stunning 4K.

Game mode

Switch to Game Mode and experience AWOL VISION's lowest lag time of 30ms at 4K and 17ms at 1080P resolution, ensuring all gaming takes place in real time. Safe for your eyes, incredible for all your senses. Play all day without worries.


Smart and upgradeable

Thanks to over-the-air firmware updates, your TV will always be up to date.